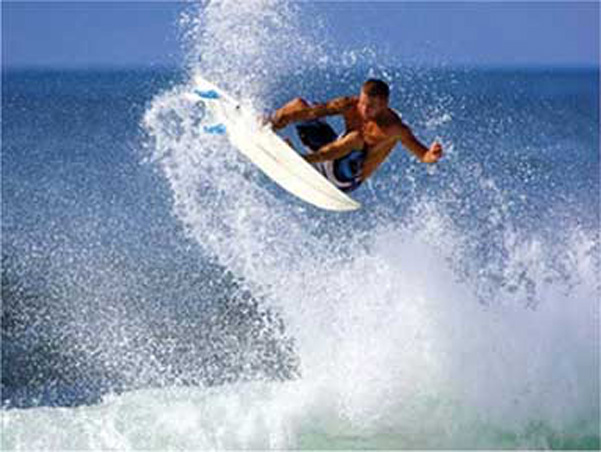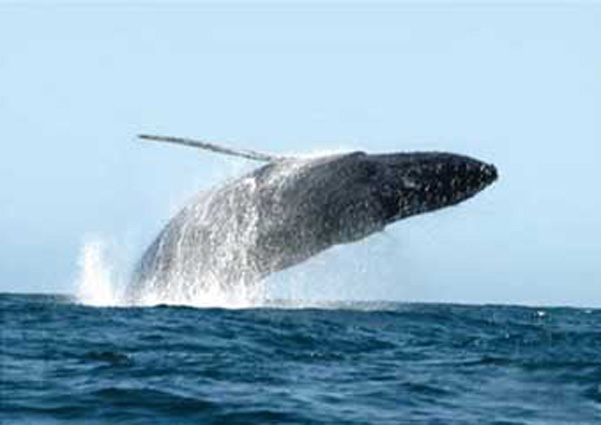 Surfing
Sayulita was discovered by surfers who were attracted by its consistent break and long, rideable waves. Today it is still attracts experienced surfers from all over the world as well as beginners who want to take advantage of the steady waves and the surf schools that line the beach. Rental equipment and lessons available for any level.


Whalewatching
Sayulita offers a unique opportunity to see the largest of all mammals in the waters off the coast where they winter with their young. Boats depart from the beach on excursions that take you to see Beluga and Grey whales from November through April. The experience of seeing these beautiful beasts is unforgettable. Our manager will help you make reservations for a private or shared boat tour.


Tropical adventures
The convergence of mountains, jungle, and sea offers many types of tropical adventures. The ocean offers opportunities to snorkel, scuba dive, kayak, or sightsee nearby islands. The mountains and jungle offer rain forest trekking, jungle biking, ziplining, and jungle canopy tours. These activities can be booked with local operators in town or on the beach and equipment can be rented as needed. Our manager will help you make reservations!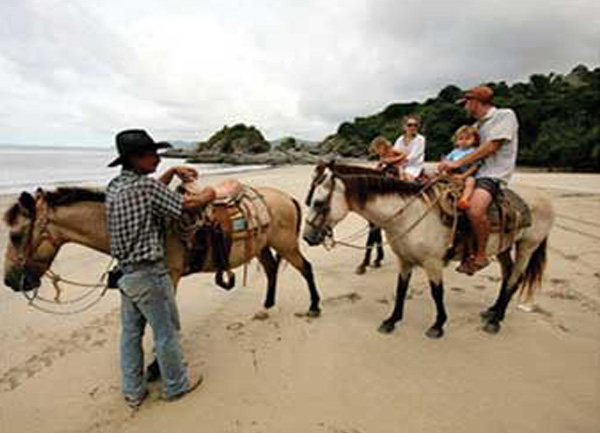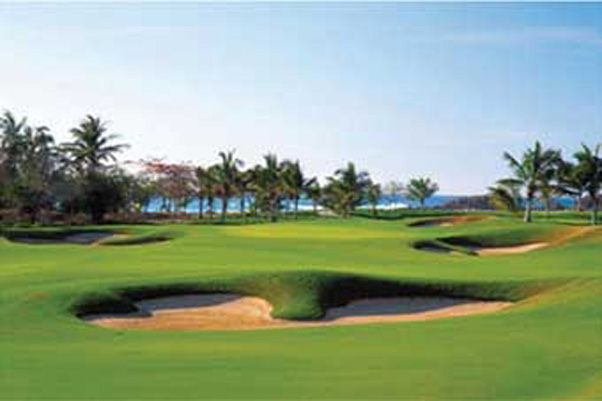 Horseback riding
Mexico has its own cowboys and you can ride with them on the beaches, in the jungle, and to Monkey Mountain with its unbeatable views of the Bahia de Banderas to the South and of the the Riviera Nayarit to the North. Riders of all ages and all experience levels are welcome.


Fishing
Sayulita began its life as a fishing town and offers world class shore fishing and off-shore fishing. The waters off Sayulita teem with Dorado, Marlin, Sailfish, Tuna, Snapper, among other fish. You can bring home your own dinner fishing from the beach or from a charter boat taking you to deeper waters. Trips can be booked with local captains in town or on the beach.


Golf
There are many great golf courses in the area. The Four Seasons Resort at nearby Punta de Mita offers the magnificent Jack Nicklaus designed course rated "#1 in the World" by readers of Conde Nast Travel. This ocean-side course must be seen to be believed. Just 20 minutes north of Sayulita is the charming 9 hole Campo de Ensueno course situated in the jungle and foothills of the Sierra Madre. It is a great place for families to get in some relaxed play. Other courses of note are nearer Puerta Vallarta at Vista Vallarta and Marina Vallarta.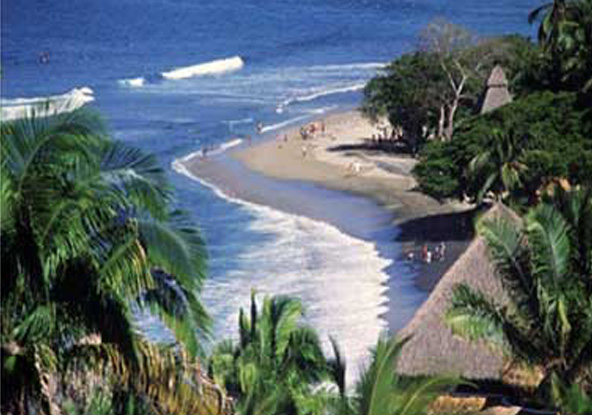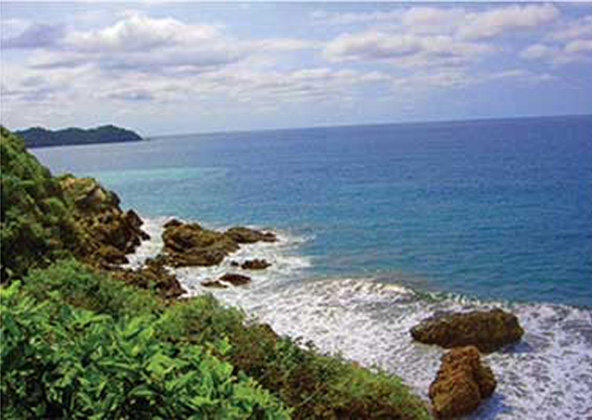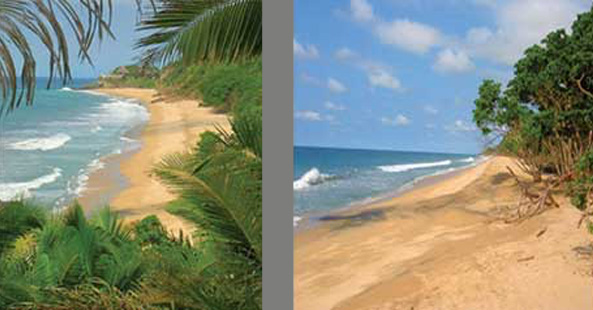 Beaches
Sayulita is known for its variety of sand beaches. You can visit a different beach every day of the week by foot, bike, kayak, horse or car if you choose. Except for the main beach, you should plan to bring food and water since other beaches offer no commercial facilities. In addition, these beaches do not have lifeguards so exercize appropriate caution if you plan to swim.
Going North
Playa Centro: A short two block walk from the square is the town's main beach which is dotted by fishing boats, surf schools and outdoor restaurants. Many people enjoy walking, jogging, and people watching on this lively stretch of sand which is where Sayulita began as a sleepy fishing village.
Playa Pilitas: Walking North from Playa Centro to where the river runs into the ocean is Playa Pilitas. At times egrets and other birds feed here while horses and cows graze the riverbed. The sand gets softer as you reach Playa Questos in front of the village's two camping parks. The rough waves welcome surfers and brave swimmers.
Las Cuevas: Surrounded by rocky cliffs, this tiny horseshoe-shaped beach is perfect for lovers and the adventurous. Carefully watch the ocean so you don't get washed away when the tide comes in. Access is by a treacherous rocky path through the brush or through the rock arches on the south side of Playa Malpasos.
Playa Malpasos: is free of rocks and surrounded by palm trees. Come in the early morning or evening to enjoy solitude. To get here you need to walk 20 minutes into the jungle via a path but it is totally worth it. The longest beach in the area and the most remote and beautiful!
Going South
Playa de Los Muertos: This small beach is just past a colorful cemetery of Sayulita and is very popular with Mexican families. The water is calm and safe for swimming and snorkeling. Huge granite boulders protect the beach at each end. To get there walk around the curved bay past Villa Amor and head up the hill through the cemetery.
Carrecitos: About a ten minute walk past Playa de los Muertos, you will reach the more isolated beach of Carrecitos. While it is also flanked by impressive formations of granite characteristic of this area, in contrast to Los Muertos, it is wild, wavy, and windswept.
Playas Patzcuaro and Patzcuarito: Further South, in the direction of Monkey Mountain, these beautiful beaches are an hour walk, a short bike or horseback ride, or 10-minute drive from town. Harder to find but worth the extra effort for both their rugged beauty and solitude (ask for directions in town).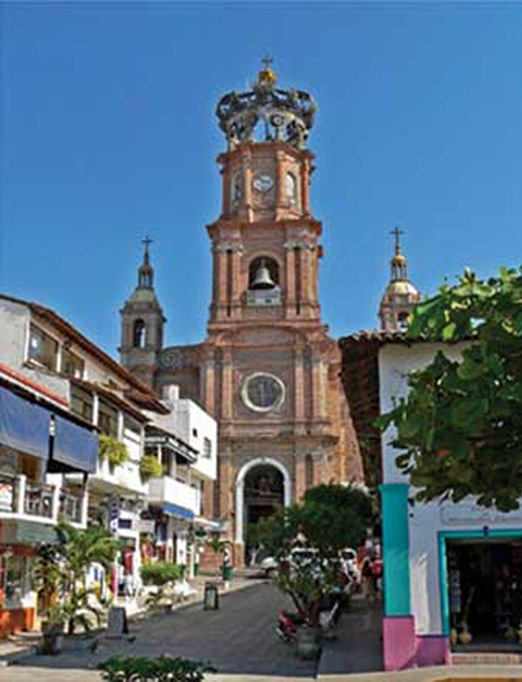 Excursions
There are several daytrips to consider while you are in Sayulita. The great coastal city of Puerto Vallarta with its beautiful position on the Bahia de Banderas, exciting nightlife, great collection of shops and galleries, varied markets, many restaurants, and lively malecon offers a contrast to the quiet life of Sayulita. A visit here will give you a taste one of Mexico's most popular vacation destinations. The Thursday market in La Penita is only a short ride by car or taxi. Here you can enjoy the variety of food and crafts available in a typical small town Mexican market in a very authentic, untouristy spot.

San Pancho, also called San Francisco, is the rapidly developing town North of Sayulita. It has a nearly deserted stretch of white sand beach, a peaceful main street of shops and restaurants, and a tranquil lagoon which provides sanctuary for a great variety of birds. San Blas is a quiet fishing village with a rich history 70 miles North of Sayulita. Once an important port that traded with the Philippines and from which Father Juniper Serra launched his mission that founded the famous Franciscan monasteries of California, San Blas is a great place to surf and observe a unique coastal habitat with extensive mangrove swamps and palm forests populated by an abundance of migratory birds. You can visit the federally protected nature preserve of La Tovara by boat and travel through the estuary to a natural waterfall and pool. The nearby Isla Isabel is a marine sanctuary noted for snorkeling while the beach of Mantanchen is renowned for its long waves for surfing.