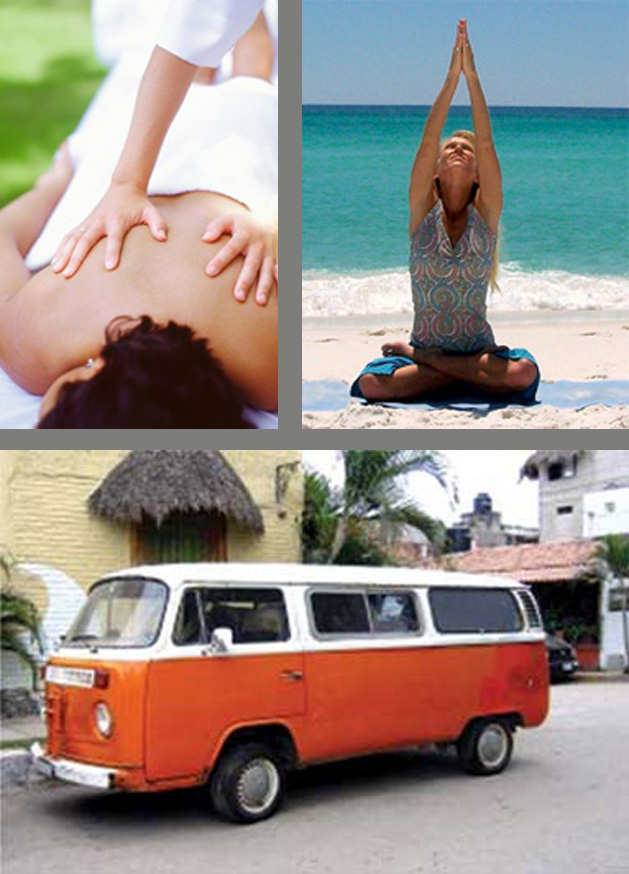 Spa massages
There are a variety of spa services available in Sayulita including massage and facials. If you like we can arrange for massage services to be provided for you at Casa Saturno or Casita Mimas... otherwise we recommend visiting Nirvana right in the heart of town.


Yoga
If you want to add the benefits of yoga and meditation to your vacation, we can arrange for yoga classes right at Casa Saturno or casita Mimas. The garden patios and living space are peaceful and private places to enjoy a private lesson with the view of the Ocean.


Cook & Groceries
For your convenience,we can arrange to stock the refrigerator of Casa Saturno or Casita Mimas with food and drink. We will provide a shopping list for you to select the provisions you prefer and we will charge you for the cost of groceries plus a small service fee. If you want to shop yourself Sayulita has plenty of small food shops, fruit vendors, etc.. but no major supermarket. Our trusted cook Maga will cook any meal of the day for you and provide full breakfast service, meat or fish based dinners, cocktails and small events. Other chefs are available as well ..ask us for recommendations based on your needs or special event.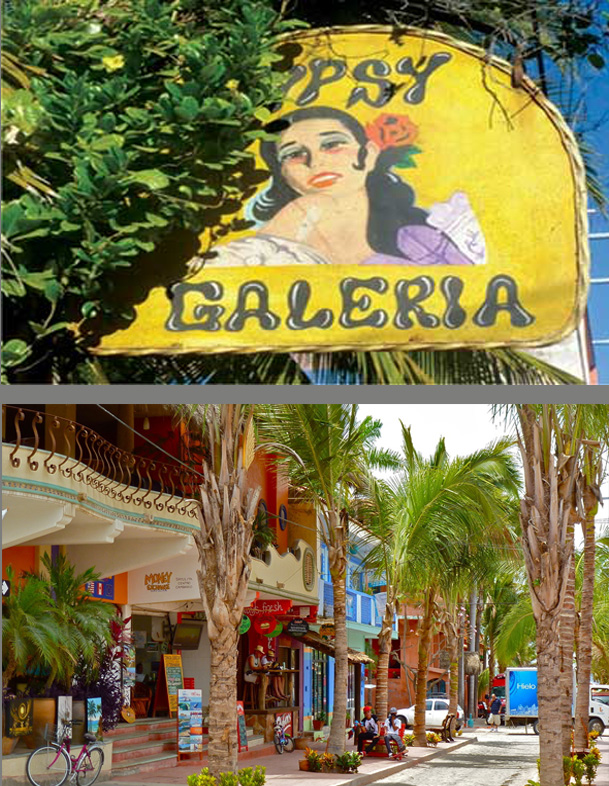 Shopping
Our favorite recommendations for shopping from locally made artifacts to high end leather goods. Gypsy Galeria: is a charming boutique in town run by American ex-pats. The family travels to remote areas of Mexico and Central America to find their eclectic collection of house hold items and novelties. Pachamama: Two French sisters run this chic boutique that features beautiful accessories for women designed by the owners and produced by skilled Mexican artisans. Feel the soft leathers and imagine yourself wearing their hip designs back home!! Don't forget to check out their jewelry and their art gallery next door! Hamaca: A great place to find carefully selected work from many regions of Mexico as well as Guatemala, including masks, pottery, hammocks, and jewelry. Galeria Tanana: This gallery features museum quality Huichol art, as well as books and information on the Huichol culture. The Huichol are the local indigenous people and their very colorful art is built around ornate beadwork. The proceeds of sales at this gallery, which was founded by an anthropologist, support the Huichol people and their culture. Artefakto: 2 shops in town...one focusing on art and antique artifacts from all over Mexico and the other one on textiles and objects. The owner travels around Mexico to find the best of popular culture. Many other little boutiques are worth visiting but it wouldbe too hard to list them all! Revolucion del sueno: a bright colorful shop with modern yet very Mexican artifacts and wares. We love their entire collection of pillows and objects.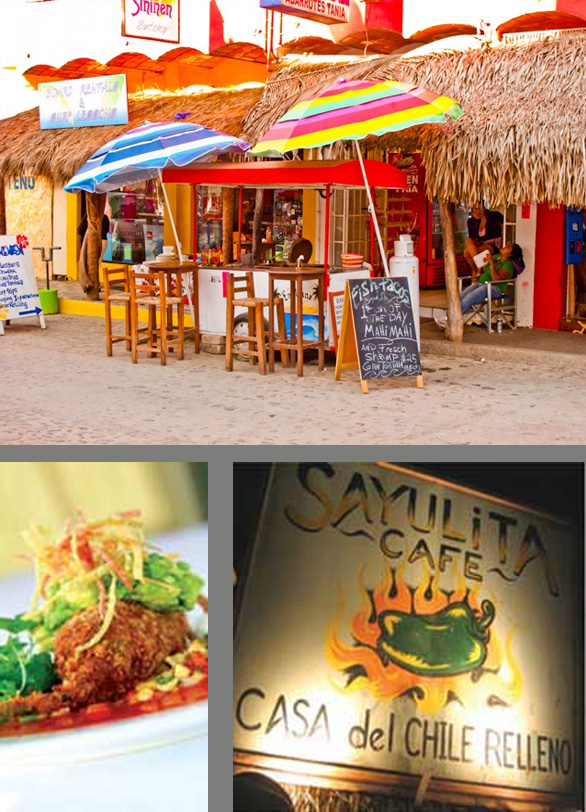 Restaurants & Street Food
Don Pedro's: Founded by two American chefs, this beachfront restaurant is arguably Sayulita's most upscale and popular spot. It features a great location, Mexican influenced international cuisine, and a lively weekly salsa night (More expensive). Calypso: This second floor restaurant in the center of town has great views of the plaza and the streets around it. The food is plentiful and a bit international (more expensive). Café Sayulita: On the main street, this popular eating place features Mexican food from many regions, but is best known for its chiles rellenos (Moderate). we personally love their fajitas. Tierraviva: Just one block from the beach, this breezy corner bar and restaurant offers good and unpretentious Mexican food (Moderate). Chocobanana + Cafe Espresso: Both right on the main plaza, these open air café offer good brunches half way between Mexican and American style. They also have free wifi access (Moderate). Esperanza: this out of the way place near the main Plaza offers delightful organic food for brunch, lunch and dinner with an emphasys on vegetarian/vegan locally grown food. Nice relaxed atmosphere and delicious hand made juices and shakes. The real Fish Taco (also called Fish Taco my ass): Just off the main beach on the main drag they make probably the best fish tacos in town served always fresh and on bar tables. Service is sketchy and informal but food always delicious. Itacate + Yeikame: some of the most delicious and unpretentious food in town eaten right on the street is served in these 2 joints next to each other. Their focus is folk recipes with authentic and fresh ingredients ...always very tasty and always affordable! Street food is where is at in Sayulita and at night especially the streets populate with all kind of taco and empanada stands, churros and pastry trucks, elote on a stick and more...worth exploring all of them for an informal meal!