Beaches
Sayulita is known for its variety of sand beaches. You can visit a different beach every day of the week by foot, bike, kayak, horse or car if you choose. Except for the main beach, you should plan to bring food and water since other beaches offer no commercial facilities. In addition, these beaches do not have lifeguards so exercize appropriate caution if you plan to swim.
Going North
Playa Centro
: A short two block walk from the square is the town's main beach which is dotted by fishing boats, surf schools and outdoor restaurants. Many people enjoy walking, jogging, and people watching on this lively stretch of sand which is where Sayulita began as a sleepy fishing village.

Playa Pilitas
: Walking North from Playa Centro to where the river runs into the ocean is Playa Pilitas. At times egrets and other birds feed here while horses and cows graze the riverbed. The sand gets softer as you reach Playa Questos in front of the village's two camping parks. The rough waves welcome surfers and brave swimmers.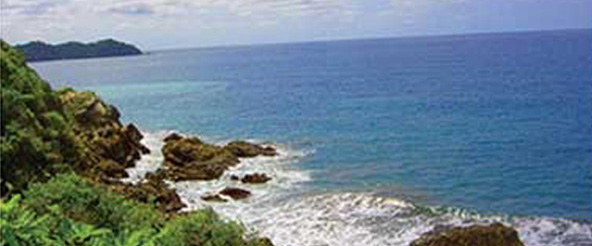 Las Cuevas
: Surrounded by rocky cliffs, this tiny horseshoe-shaped beach is perfect for lovers and the adventurous. Carefully watch the ocean so you don't get washed away when the tide comes in. Access is by a treacherous rocky path through the brush or through the rock arches on the south side of Playa Malpasos.
Playa Malpasos
: is free of rocks and surrounded by palm trees. Come in the early morning or evening to enjoy solitude. To get here you need to walk 20 minutes into the jungle via a path but it is totally worth it. The longest beach in the area and the most remote and beautiful!
Going South
Playa de Los Muertos
: This small beach is just past a colorful cemetery of Sayulita and is very popular with Mexican families. The water is calm and safe for swimming and snorkeling. Huge granite boulders protect the beach at each end. To get there walk around the curved bay past Villa Amor and head up the hill through the cemetery.

Carrecitos
: About a ten minute walk past Playa de los Muertos, you will reach the more isolated beach of Carrecitos. While it is also flanked by impressive formations of granite characteristic of this area, in contrast to Los Muertos, it is wild, wavy, and windswept.
Playas Patzcuaro and Patzcuarito
: Further South, in the direction of Monkey Mountain, these beautiful beaches are an hour walk, a short bike or horseback ride, or 10-minute drive from town. Harder to find but worth the extra effort for both their rugged beauty and solitude (ask for directions in town).